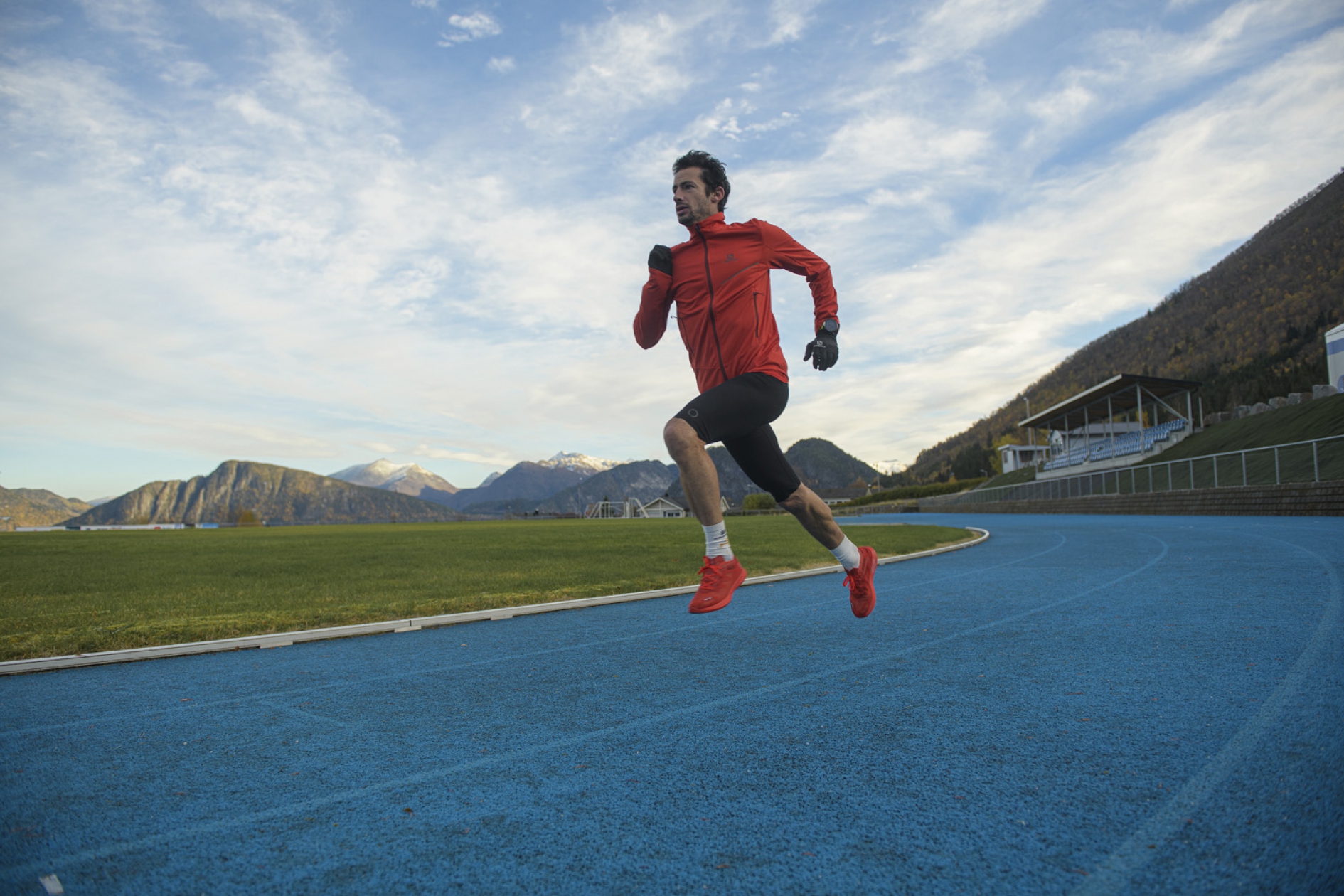 Kilian Jornet has set up yet another one of his impressive challenges. This time he will try to run for 24h in a track with the goal to sum as many kilometers as possible.
"The motivation is to go outside of my comfort zone, to try different things and see what I am able to do, whether that is climbing at high altitude or, in this case, running on flat ground. It's fun to discover different things I can do, and training on the flat is a good test and an opportunity to learn in terms of nutrition and pacing, and then try to apply those things to different activities, like even mountaineering projects."
The exact date of Jornet's day-long run is yet to be determined, as the project is somewhat weather-dependent. He will then step on the 400-meter (¼ mile) track in Måndalen, Norway and run for 24 consecutive hours.
Fans will be able to watch Kilian's Phantasm24 running challenge via a live feed at www.Salomon.com/phantasm24.
Norway, where Jornet lives, has been relatively unaffected by the COVID-19 pandemic. Still, in order to adhere to health precautions, the stadium will be closed to spectators during the run. In order to make the race official, several accomplished Norwegian ultra-runners will also compete.
Jornet has had his eyes on this 24-hour running challenge for some months and, as always, won't make predictions or set expectations about how far he can run. That said, whenever the Spaniard laces up his Salomon running shoes, there is always a possibility for the extraordinary. Officially, the longest distance ever run in 24 hours was set in 1997 by Yiannis Kouros, who ran 303.506 kilometers (188.590 miles), which Jornet calls an "absolutely wild" achievement.
"It's so many kilometers that I cannot even visualize it," Jornet said. "I've seen Yiannis' splits so I want to keep up with that as long as I can. I know the speed I need to keep every hour, so then I know the pace for every kilometer and every lap. Of course, the first 10 hours will be a bit faster and then slowing every hour after, so I have a plan and I know what I want to run every hour. The big thing is to not have any muscle problems and be able to eat without having big down periods."
"For mountain athletes, we have a big motor, so it's easy in terms of cardio and endurance," Jornet says. "It's mostly working on the speed because my legs aren't used to moving this fast. To prepare, I've been doing three days of speed work each week at the track or on roads. But the form you run with on the flat is very different from how you run in the mountains, where you run higher because you pass over obstacles and put your feet in different places as the terrain changes."
Much of Jornet's training research has centered around minimizing injuries that might come with the repetitive motion of flat-ground running. In fact, he was forced to delay the 24-hour attempt in recent weeks due to some nagging muscle injuries that cropped up prior to his first 10 km road race, the famed Hytteplanmila race in Norway, which he finished in 29:59 in mid-October.
"I think the biggest challenge is to be able to train consistently and not have injuries because the transition to flat ground is very hard for the muscles," Jornet says. "The training has been a bit frustrating the last few months going from injury to injury to injury. I have had good blocks of training and then I would have an injury and have to rest. After the 10 km race, I had to stop training and rest an injury. Now, the plan is to do one good week of training and see how my body feels, then rest the muscle tissues and recover for the attempt."
In his 24-hour attempt, Jornet will use Salomon's new S/LAB Phantasm, a super lightweight road racing shoe that will be released in the spring of 2021. He has been using the shoe for several months during his track and road running training sessions.
On the day of the attempt, Jornet will switch directions every four hours on the track he now knows well. He expects temperatures to get as low as zero degree Celsius at night and range from 8-15 degrees during the day.
​
Credit pictures: Vergard Breie